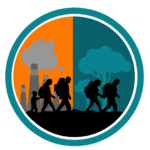 Welcome to the Migration Hub!
This portal is intended to enable coordination, collaboration and professional networking for those involved in the Migration CRA. You will find opportunities to connect and share your interests. Create a member profile, join groups and discussion forums!
Watch the video recordings below to find out who can be supported by each participating funding agency!
Collaboration deep dives :Find the session links in the Migration Calendar below.
Each video (20m) features an experienced researcher who will guide the cohort through collaboration challenges of an ongoing/past transdisciplinary research projects.
 Methodology deep dive: Find the session links in the Migration Calendar below
A group of experts present (20m) a piece of research they have concluded, or are currently working on, to a group of interested researchers, with whom they will have a 40m Q&A session. 
Learn more about upcoming meetings, workshops and Migration-related events here at our Calendar page. Click on the calendar item to see all event details, including Zoom links. Click on "copy to my calendar" to make sure you do not forget to attend. *Some events require registration, which can be done by going to the Zoom meeting link. To add or suggest an event, please contact us at migrations@belmontforum.org.
Start exploring, see who else is out there and start connecting.
Make sure you complete all your profile fields. Add a brief description about you and don't forget to add a profile picture it will help you to stand out.
Join the Discussion Forum and reply to 'Start Here' and share with the rest of researchers the following points:

Who you are and what your research focus is;
What you can offer (what methodological experience do you have? What country experience? etc.);
What you are looking for (Collaborators? A consortium? A specific skill set to complement what you have? Just browsing?).
List a few keywords that describe why you are here for people to find you quick!

 
Learn more about how how to create an eligible consortia and hear from the funders on the requirements for each Annex. 
This space brings together researchers from various disciplinary backgrounds from many parts of the world who share a common interest on migration and mobility and its intersection with Global Change. 


Space where hub members can use the page to communicate widely. Members can post questions, ideas, updates about your projects, ideas or thoughts. It is a way to start a conversation and invite other people to engage.